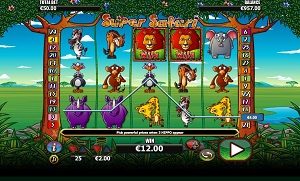 Players of slot machines in Kenya may be facing new restrictions. A a local senator announces plans to draft up a new legislation that would regulate coin-operated slot machines. According to local news portal Nairobi News, Senator Aaron Cheruiyot of Kericho, is preparing a new bill. This will seek to regulate slot machines found in rural areas throughout the country.
New bill regulates slotmachines
The Senator's bill is reportedly to be introduced after certain provisions in Kenya's new Betting Lotteries and Gaming Act come into effect. Meant to regulate local sports betting operators. Thus far Kenya's legal framework hasn't touched the operation of slot machines. Which has allowed local owners to offer them at any type of facility without having to obtain a license beforehand.
The senator believes that businesses with slot machines in Kenya are "rife" in rural areas where the population, particularly children and women, were reportedly still engaging in unregulated gambling.  Which in some cases, even goes on unregistered. Such businesses, the Senator believes, are making locals lose their "hard-earned money". Therefor Cheruiyot has also called upon the Kenyan authorities to confiscate the machines.
Cheruiyot's words align with last month's actions of the Kenyan police. Which by order of Fred Matiang'i, Secretary of the Interior Cabinet, started a country-wide raid on slot machines and began confiscating equipment.  The police action was challenged after a resident of Nyeri was arrested for using a slot machine at the Marwa Trading centre. He was reported by a lawyer called Muhoho Gichimu. The lawyer complained that the action was illegal as it clashed with a High Court directive.This directive restrains the authorities from interfering with betting machines.  The charges against the Nyeri local were said to be pending a verification of the High Court order, after which they were to be dropped.
Unregulated playing of slot machines
The Senator believes that the Betting Lotteries and Gaming Act has "tamed" local betting providers like SportsPesa. And that a similar course of action is needed to curb the unregulated playing of slot machines in Kenya. The new betting reforms, which took effect at the start of this year, introduced an increase in taxes. Licensed betting providers are obliged to pay to the government, raising the tax rate to 35% of the annual revenue of an operator.