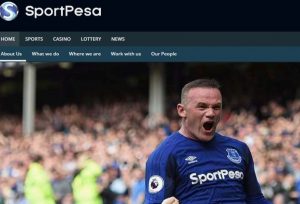 The Kenyan Premier League is suffering even more financial problems following the exit of key sponsor – gambling operator SportPesa. Due to the Gaming Tax Act, which came in effect on January 1st, the league has lost essential financing from SportPesa and other sponsors. This, according to KPL CEO, Jack Oguda, has left Premier League teams "severely exposed financially".
50% Drop in Financing After SportPesa Left
In a Daily Nation article, Oguda warns of the damage of sponsors exiting the KPL due to stricter taxes.  Per the new Gaming Tax Act, all gambling companies are obliged to pay a 35% tax on gross revenue. While most consider the tax hike to be damaging for operators, few think of its negative impact on local football.
According to Oguda, the Kenyan Premier League provides about 15-35% of budgets for the clubs through grants. The main source of grants for the KPL is corporate sponsorships. SportPesa, as the biggest contributor, has provided more than 50% of the sponsorships for the league.
Oguda says that the revenue gap SportPesa filled and now left empty will lead to a number of issues. First of all, the shedding of over 50% of the Kenyan Premier League revenue will reflect on the players. Clubs, reportedly, will not be able to cover wages and guarantee salaries for players.
Furthermore, Oguda warns that the loss of revenue will also reflect on the quality of refereeing. As the league takes care of the refereeing  pays and expenses, it may have to resort to less credible refereeing if their "purse shrinks". Thus, the KPL is at risk of "going downhill, again".
SportPesa Taking a Different Approach
After an impasse that lasted for 2 months, SportPesa is now trying a different approach to resolving the taxing difficulties. According to news reports, the gambling operator recently proposed a new taxing model to the Treasury. The new approach will reportedly be to allow a tax "exemption" for the operator in the same amount that it gives to local sports leagues.
If permitted, SportPesa will be looking at approximately half a billion in exemptions on an annual level. Or, approximately the same amount the operator thus far invested in sponsorships.