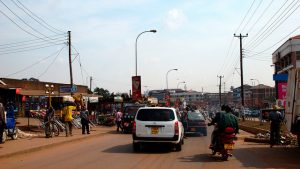 Betting operators in Uganda are to face new restrictions, the National Gaming Board of Uganda (NGBU) reveals. According to NGBU CEO, Edgar Agaba, the regulator is imposing new limits on operating hours on local shops. And to reduce the wide-spread exposure to gambling, the regulator will also be working on reducing the number of shops throughout the country.
No Gambling Before School
Speaking to reporters at the Uganda Media Centre, Agaba revealed new rules for betting operators in Uganda. From now on, the NGBU will expect betting companies to open after 10 AM or they will face closure by the authorities.
According to Agaba, if betting operators open doors at 10 AM, students at risk of gambling will already be in schools. Thus, the policy is expected to relieve recent concerns and reports of minors gambling school allowances in betting shops.
Furthermore, the NGBU will also prohibit any betting shops from operating in the vicinity of schools, hospitals, markets, government buildings, and religious temples. The NGBU will only allow betting shops to operate in townships, cities, and municipalities under the new policy. There regulator also plans to reduce the number of betting shops in Kampala to 20 by 2019.
Addressing the issue of illegal online gambling, Agaba said that the board is still struggling with regulating the sector. As some online companies operate outside of the country, the regulator will be seeking new ways to battle this problem. One solution will reportedly be monitoring online transactions of all Ugandans.
Uganda's Youth at Risk
The NGBU's new approach comes as a direct response to the ever-growing problem of youth gambling in Uganda. Back in 2017, a Quartz report showed the dark side of the rapid spread of betting shops in the country. As the report found, many young Ugandans turned to gambling as a source of income in times of high unemployment numbers.
In 2016 alone, an estimated number of 150 billion shillings were spent on gambling activities. Kampala has been particularly stricken, noting increased rates of student dropouts due to students gambling their tuition fees. Betting bans wee asked for in Kampala, Mpigi, and Gulu, in order to protect local youth.